Real Estate
The real estate sector requires plenty of products that are to be placed both indoors and outdoors. HMF Innovations offers an extensive collection of outdoor furnishings and essentials made of formed tubing. We have been in the industry for decades fabricating bike racks, outdoor tables, outdoor seating, trash receptacles, and more using the resilient formed tubing material. Our line of goods is ideal for an outdoor setting that requires furnishings to be resistant against heat, water and other external elements like weather and animals.
About the Real Estate Industry
The real estate market in the United States for the year 2020 was a record-breaker with a total of approximately 5.64 million homes sold. This figure reflected a slight increase of more than 5% from the previous year. Per annum, property sales rose gradually at least an average of 0.7% but the figure fluctuates depending on region. Today, existing properties have reached the highest level of sales for 13 years.
Bike Racks For Real Estate
Bike racks are important to provide convenience for residents to secure their bikes outside of their property. Formed tubing racks can withstand daily impact produced by banging or hitting of users' bikes.
Bike Repair Stations Real Estate
At bike repair stations, bikes are to be secured while awaiting works to be performed. Proper bike storage racks are needed to serve this purpose.
Picnic Tables For Real Estate
Picnic tables are one of the many amenities provided to residents at parks.Formed tubing outdoor tables are able to withstand various external conditions like weather and animals.
Crowd Control Barriers For Real Estate
Crowd control can be easily managed by having proper tools and equipment in place. Barriers for instance help manage crowds in huge volumes. To ensure strong force can be withstood with ease, formed tubing is a good material to choose for crowd control barriers.
Outdoor Benches For Real Estate
Outdoor seating is yet another facility that is common in residential areas. It brings the community together in a comfortable setting to provide a conducive space to be shared by all.
Bollards For Real Estate
Bollards are a useful tool that helps to section up different areas of a particular space. Formed tubing bollards can withstand external elements like inclement weather and impact from foot traffic to stay resilient throughout many years.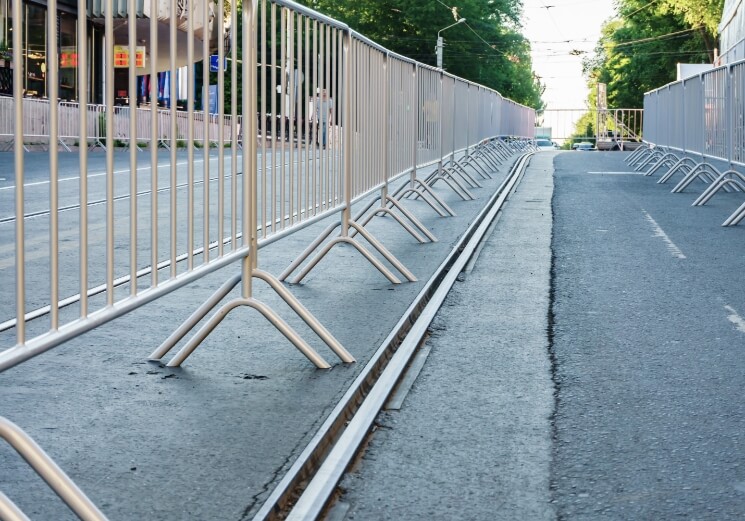 Why Should Real Estate Choose HMF Innovations?
HMF Innovations has been fabricating formed tubing outdoor furnishings and accessories for many years. The tools and techniques that we make use of have been passed on from previous generations of craftsmen who had been the leader in the production of formed tubing goods. Our manufacturing team is made up of skilled workers who possess specialized knowledge regarding the sector to ensure each item is produced as per industry standards. Since our furnishings and accessories are marketed directly from factory, rest assured that the quality of our products is maintained at all times. Prices are also highly competitive as no middlemen are present to produce any mark-ups of the original pricing.
If You Have Any Questions About HMF Innovations
Formed tubing products for Parks and Recs, feel free to contact us today.