About HMF Innovations
Founded in Two Rivers, Wisconsin in 1950 HMF's manufacturing division has been fabricating tubular products for over 70-years. Started in a former one-room schoolhouse HMF has grown to over 400,000 square-feet of manufacturing space. This state-of-the-art facility includes robotic welding, robotic bending, laser cutting and two of the largest powder coat paint lines in the Midwest.
HMF cares about your customer experience. For this reason, we perform an annual customer satisfaction survey to obtain your feedback. Our customers tell us that the top 3 reasons for selecting HMF Innovations are:
Customer Service
Overall Quality
Best Value for the Dollar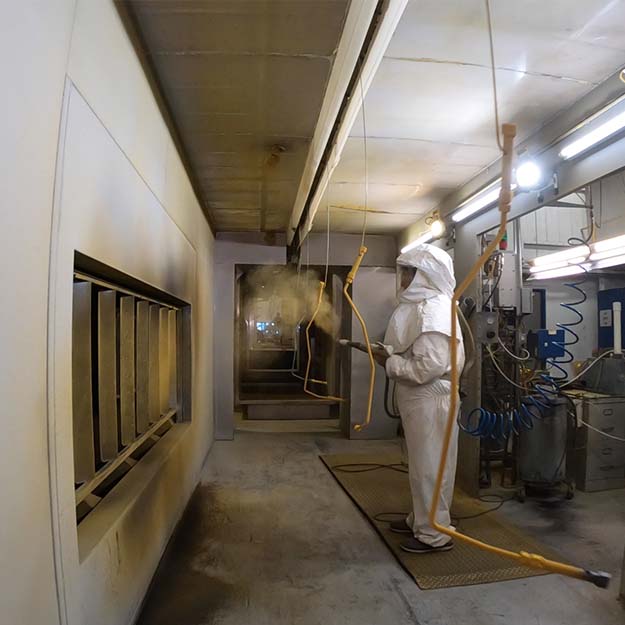 Reasons To Count On Us
Highest Quality Products
Quality is one of the top three reasons that people choose HMF. Based upon customer rejections/returns HMF products are 99.9% defect free!
#1 Customer Service
Based upon our annual customer satisfaction survey, Customer Service is the #1 reason that people choose HMF.
Best Value
Year after year HMF brings you the highest quality products at the lowest prices in the industry.
Factory Direct To You
Because HMF is a factory direct manufacturer we can provide the highest quality Made in the USA products at the most competitive prices.
What Makes HMF Innovations Unique?
HMF Innovations exist for one reason, and in our opinion it's the reason that all companies should exist. To have a positive impact on everyone and everything that we touch. As a result we are focused on providing you with the highest quality products at the most competitive prices delivered on-time. If we focus on that our business grows, our employees thrive, our stockholders get a fair return on their investment and we are able to make significant contributions to our community. As such, that is our simple definition of success.
Our Values
Great companies survive and flourish as a direct result of the positive impact that they have on their customers, stockholders, employees and community. To that end, HMF has but one vision of a truly successful organization.
Quality Products
Quality Services
Quality of Life
Achieving the maximum positive impact by balancing the needs of family, business and community.