Architects & Engineers
Architects and engineers are required to visit construction sites to facilitate planning works and discussions of development projects. Proper outdoor furnishings and accessories are needed to provide comfort and safety for residents and tenants. In addition, there must be conducive living and co-working spaces for everyone. These aspects of an architect's or engineer's work have to be taken into account during construction projects. HMF Innovations offers premium-grade outdoor furnishings made from formed tubing. Each piece of furnishing is reliable and can withstand the elements, including heat, moisture and more.
About Architects & Engineers
Architect and engineering positions are projected to increase in number from as much as 3% in a 10-year timeframe from 2019 to 2029. This figure translates to approximately 74,800 new roles to be added into the collection with most of the new jobs focusing more on engineering roles. This is due to an increasing demand within the sectors of infrastructure construction, oil and gas extraction, renewable energy, and robotics.
Bike Racks In Architects & Engineers
Bike racks offer a safe space for cyclists to park and secure their bikes at residences or offices.
Outdoor Tables in Architects & Engineers
Picnic tables at parks and business districts provide a recreational spot for families or colleagues to gather for bonding activities or lunches.
Outdoor Seating in Architects & Engineers
Bike repair stations may occasionally have more bikes than their staff could handle due to overwhelming repair requests. Bike racks provide a safe space to securely store the bikes that are awaiting servicing.
Trash Receptaclesin Architects & Engineers
Outdoor seating is an important facility that can be installed at both residences and commercial areas.It is useful in creating a suitable spacewhere people can get a quick rest.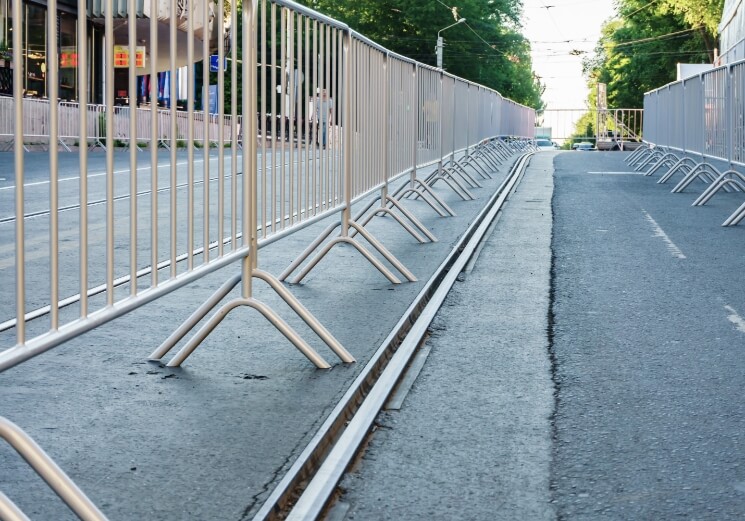 Crowd Control Barriers For Architects & Engineers
Crowd control requires proper tools like barriers to keep order in check. Formed tubing barriers are able to withstand strong impact from crowds.
Bollards For Architects & Engineers
Bollards act as a street barrier that can be fixed at the sides of roads. To withstand impact from foot traffic and vehicles while resisting external elements like rain, sun exposure, and more, a strong material like formed tubing can be used.
Why Work With Innovations?
By working with HMF Innovations, you are getting exceptional products at highly competitive rates. Our catalog of furnishings and accessories is comprehensive so as to cater to the unique preferences of each customer. The team at HMF Innovations is well-versed at every aspect of manufacturing and we utilize proven tools and techniques that meet high industry standards. Our skilled workers have years of experience which has been attained throughout the decades that we have served the industry. Each item in our collection is delivered direct from factory to maintain top-notch quality. Our prices are impressive as we deal directly with customers so there are no distributors' fees involved.
If You Have Any Questions About HMF Innovations
Formed tubing products for Parks and Recs, feel free to contact us today.